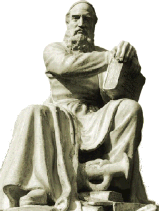 Omariana is a weblog on Omar Khayyám and his Rubáiyat.
Here you will find information on new editions, translations, books and articles.
Omariana was also a newsletter, initially issued on paper, and later as an e-mail newsbulletin. After a break of a couple of years I have decided to start this email newsletter again. It will appear once or twice a year, or whenever there is something important to inform you about. You can subscribe by using the subscription form.
Earlier issues are still available.