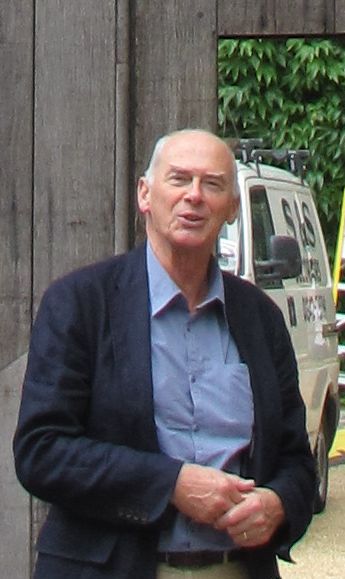 Jos Biegstraaten, founder and long-time president of the Dutch Omar Khayyám Society, passed away Friday March 23.
Biegstraaten was the first in the Netherlands to bring Dutch enthusiasts and lovers of Omar together. They formed a small group of four, meeting twice a year in an informal setting, discussing and exchanging information about Khayyám and the Rubáiyát.
The club soon developed into a more serious society, including academics, publishers, translators and collectors, their efforts resulting in yearbooks, catalogues, contributions to journals and magazines, concerts and exhibitions and more. All of this thanks to Biegstraaten's never ending enthusiasm and inspiration.
Jos was also a keen collector of rubaíyát editions. He loved to meet and talk to people who shared his interest, and he was proud to be a member of the prestigious London Omar Khayyam Club.
A particular field of interest became the 'Omar Khayyám parody', in which he was an expert. As if to express with Omar that life and life's questions should be taken with a smile.
The Dutch Society will remember Jos Biegstraaten as a true friend of Omar, and a friend of all omarians.