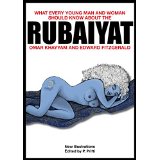 That Omar Khayyám definitely has gone digital may be a surprise to no one. The digital versions of editions and critial works that are out of copyrights abound since years. More recently we see a steady flow of new rubáiyáts in various formats of ebooks: DjVu, ePub, eReader, iBook, pdf and many others.
A recent example bears the somewhat intruiging title What Every Young Man and Woman Should Know about the Rubaiyat Omar Khayyam and Edward Fitzgerald. The work was edited by Paulin Prifti, published by Paul Smith Publishing London (2014) and issued as a Kindle edition, available from Amazon. There are twelve rather elegant and decent illustrations in colour by Silvia Gallani.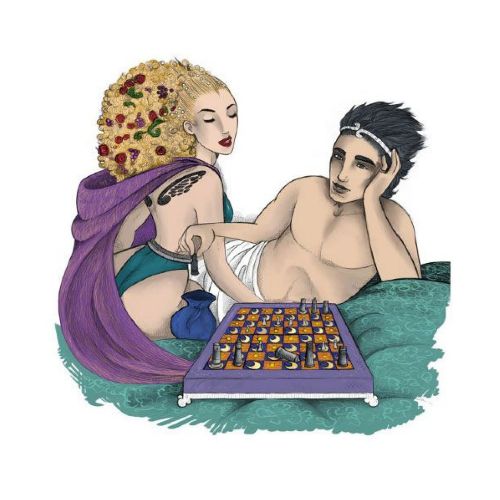 Now, what does the editor think that young people should know about the rubáiyát? First of all "How the Rubaiyat was found", secondly "What is the Rubaiyat", next "Who was Omar Khayyám" and finally "Who was Edward FitzGerald". These are the titles of four short chapters that provide brief introductions to these themes. In the first part Whitley Stokes' role is simply left out. Here it was Rossetti who went rummaging through Quaritch's boxes to find the little pamphlet. The other intros suffice for a curious but uninformed audience, though Khayyám's authorship, which is a rather essential part of the rubáiyát history, even for the lay, is hardly questioned. In the third chapter we read in the first lines: "Omar Khayyám was born between 1046 and 1048 in Nishapur city…", and in the last lines it turns out that "Omar Khayyám died in 1213 …".
The text is from FitzGerald's first version, however without the introduction and notes, Would that be too much for the younger generations?
ISBN 978-0-9927170-1-8