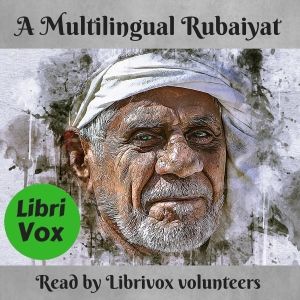 We received a notification recently that Librivox has again released a Rubaiyat recording. It is called "A multilingual Rubáiyát": 14 recordings including a version in Dutch as well as in English, French, German, Greek, Italian and Spanish.
The translations featured in this recording are as follows:
First Edition
French translation by Charles Grolleau
Italian translation by Fulvia Faruffini
German translation by Walter Fraenzel
Spanish translation by Ismael Enrique Arciniegas
Dutch translation by Christiaan Leendert van Balen Jr.
Fourth Edition
Spanish translation by Jose Castellot
Fifth Edition
Italian translation by Mario Chini
French translation by James Henry Hallard
Greek translation by Ernest Crawley
Italian translation by Diego Angeli  – Summary by algy pug
More information is available at the LibriVox catalog page.